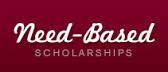 Who is eligible for a need-based scholarships?
It is no secret that financially speaking life has been getting a lot tougher over the past years. People need to work more hours and are making less money, unemployment is high while at the same time many need to get second and sometimes even third jobs just to make ends meet. And when the kids in the family get to college age a lot of parents simply despair as they do not have the financial means to help their children through college.
At the same time a lot of adults, who want to get re-schooled after have lots their jobs, are in a difficult position. Many cannot get back to their previous profession, but do not have enough skills to do something else. Being unemployed they also do not have the money to go to college, regardless which kind.
These are just two examples of people who are eligible for need-based scholarships.
What are need-based scholarships?
Need-based scholarships are scholarships for people who can prove that they are in need of money in order to be able to get higher education.
A need-based scholarship may be offered by the school, a business, an organization, or a private endowment. Whoever will offer the need-based scholarship may look at academic performance, but most take consider the main reason for qualification financial need. They are never full grants, but seen as a way to bridge the financial gap for students who have parents in a lower-middle income bracket that are not able to pay for collage, but still make too much for the student to qualify for government grants and other assistance primarily for students at or below the poverty level.
Basically, you need to have some money of your own, but not everything.
How can you get money apart from need-bases scholarships?
You will get some money from your parents, you will get some money from need-based scholarships, but you will need more to get through the year. There are many kinds of scholarships a student can apply for. Check which ones you are eligible for before yo start sending off your scholarship application essays. Work-study is a great way to make extra money while enrolled in college allowing students to earn money to help pay education expenses. Many students get student loans. If you are lucky it will be an interest free loan, but some loans do charge interest and will become extremely expensive to pay off. Therefore, it is very important to look closely into which student loans are available before applying for one…if at all.
How to apply for need-bases scholarships?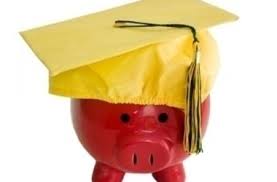 Of course there are always forms to fill out.
To be considered for need-based scholarships, a student must meet the following minimum eligibility requirements (different programs may have additional eligibility requirements):
File the FAFSA at www.fafsa.gov (the Financial Aid and Scholarships office. recommends you file your FAFSA by the March 1st KU priority date to be considered for limited funded programs).
Be an undergraduate student who has never earned a bachelor's degree or professional degree.
Be enrolled as a degree-seeking student.