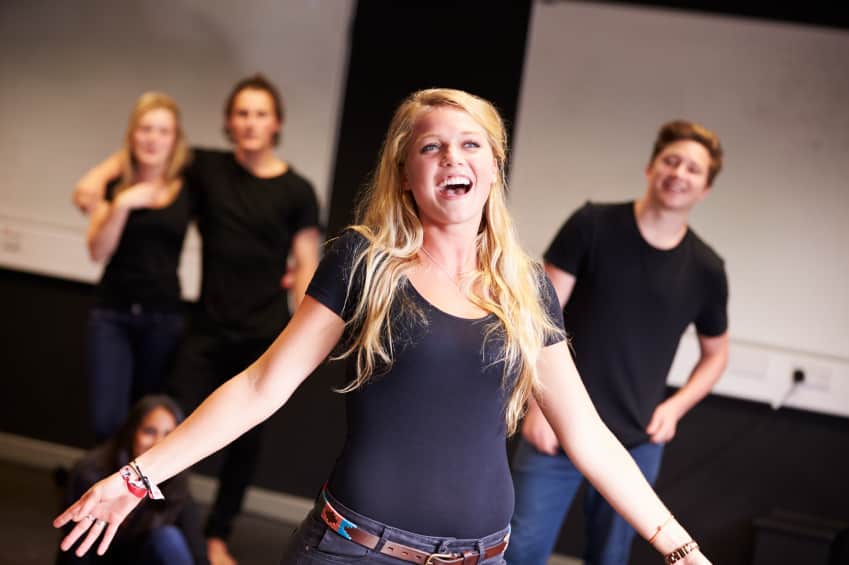 Acting scholarships are designed to help students get the skills they need to work in film, theater, television, and more. No matter what genre or media source you plan to work in, you can use the financial aid opportunities below to further your acting career. With the right funding at the right time, you'll be on stage or on camera as soon as possible.
Popular Acting Scholarships
Check out these popular acting and film scholarships:

What Will You Pay For An Acting Degree?
The money you pay for your acting degree will depend on the amount of time you spend in school, the specific acting school you attend, the type of degree you choose to earn, and more. Nevertheless, the statistics below will give you a general idea of how much financial aid you need for acting school. Here are the average acting degree costs, courtesy of CollegeCalc:
Acting Bachelor's Degree: $38,680 per year
Acting Associate's Degree: $17,581 per year
Note that these numbers reflect out of state tuition, which is typically higher than in-state tuition. If you are going to attend a school in your home state, you may not have to pay as much for your acting degree. Explore the many acting scholarships available to you, and you should be on your way to a great career in no time.