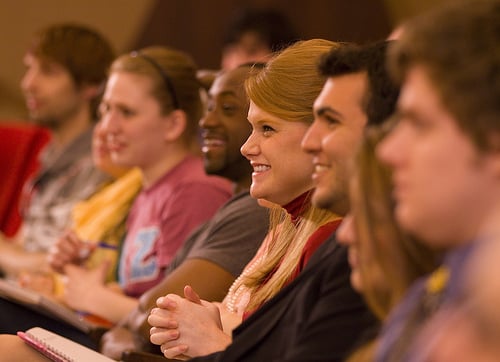 A lot of organizations offer scholarships for college students that plan to enroll in specific college majors. You could get money for college based on your future career, and you could connect with organizations that may impact your work later on. Discover an array of scholarships by major through the resources below, and you'll be on your way to a degree in no time!
Search for Scholarships by Major
Acting Scholarships
Agriculture Scholarships
Art Scholarships
Business Scholarships
Computer Science and IT Scholarships
Construction Scholarships
Criminal Justice Scholarships
Education and Teaching Scholarships
Engineering Scholarships
English Language Scholarships
Fashion Scholarships
Food and Culinary Arts Scholarships
History Scholarships
Law Scholarships
Math and Science Scholarships
Medical and Dental Scholarships
Music Scholarships
Nursing Scholarships
Why Search for Scholarships by Major?
When it comes to scholarship searches, you need to explore every avenue possible. In addition to searching for scholarships by type and scholarships by state, you can look for scholarships based on your college major and future career. In many instances, an organization related to your career will put out scholarships for students who plan to work in that field in the future. They want to provide financial assistance to worthy students who will make a worthy contribution to their industry. Take advantage of your college major scholarships, and you can get through your degree program with ease.
Expand Your Search to Similar College Majors
While you can search for scholarships based on your specific college major, you may want to explore scholarships for similar majors. For instance, if you are a tax accounting major, you may want to look for scholarships for accounting scholarships, business scholarships, finance scholarships, etc. The more you look, the more you'll find. It's as simple as that!
Check out all of the scholarships we have available here at GetUSScholarships, and you will be amazed by how easy it is to pay for college.