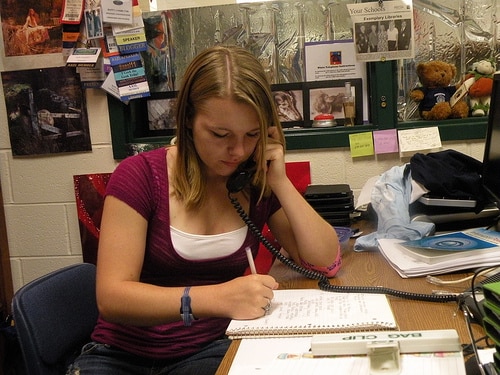 English language majors are in high demand these days. Whether you want to be an interpreter, a teacher, or something else along those lines, you will need a degree to start your career. There are a number of English scholarships available to help you pay for college. The guide below should give you a great start for your education.
Popular English Language Scholarships
Check out these popular English scholarships:

What Will You Pay For An English Degree?
The money you pay for your English language degree will depend on the time you spend in school, the degree you need for your career (teaching, interpretation, etc.), and the type of college you attend. You can use the data below to get a general idea of what you may pay for your English degree, thanks to statistics from CollegeCalc:
English Language Bachelor's Degree: $32,149 per year
English Language Associate's Degree: $15,417 per year
These figures represent out of state tuition rates, so they may be lower if you attend a college or university in your current state. No matter where you choose to go to school, you can get English scholarships to help cover your cost of attendance.