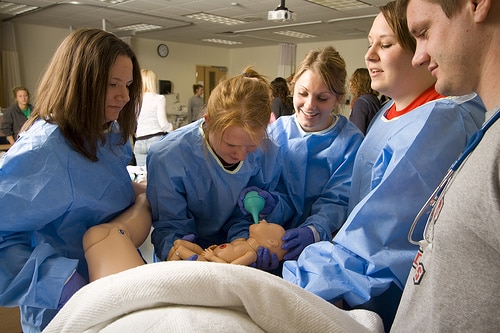 The medical and dental industries are vast, growing, and in constant demand. Whether you want to be a doctor, a nurse, a dentist, a dental hygienist, or something else entirely, you have a great career in store for you. Since most health degrees require a lot of time and a lot of money, it would be in your best interest to get medical and dental scholarships to help you pay for your education. The tips below should give you a great start for finding financial aid.
Popular Medical And Dental Scholarships
Check out these popular dental and medical scholarships:

What Will You Pay For A Health Degree?
The cost of medical school varies greatly based on the type of degree you pursue, the level of education you need (graduate vs. undergraduate), the type of school you attend, and much more. In order to truly know how much you will pay for your degree, you will need to check the cost of attendance for your school of choice. These statistics from CollegeCalc may point you in the right direction:
Medical Bachelor's Degree: $31,609 per year
Medical Associate's Degree: $18,480 per year
Since many medical and dental careers require some graduate school education, you may also want to explore graduate student scholarships. This will cover the cost of your master's degree or doctorate.  Explore all of the financial aid opportunities available to you so you can keep your debts low in college.