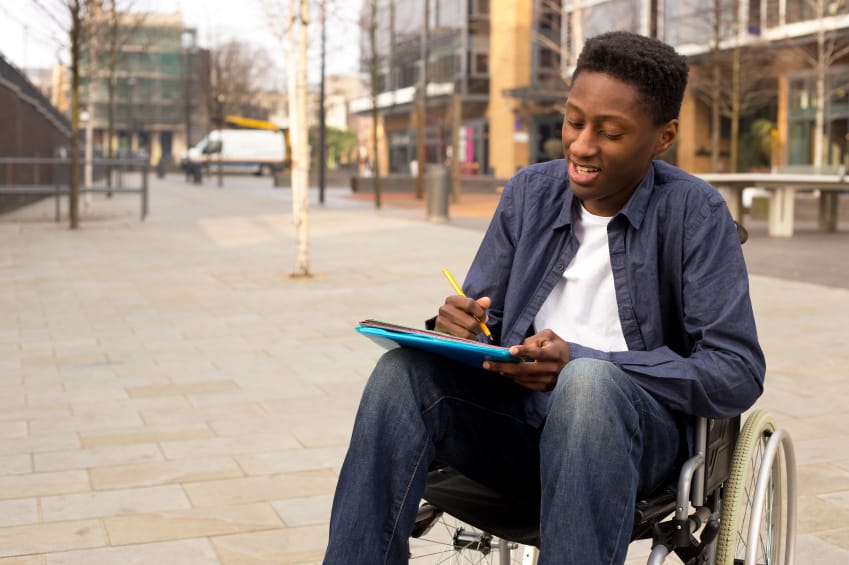 Many students with disabilities do not attend college because their disabilities prevent them from doing so. In some cases though, the problem is not the disability but rather the money it takes to get a college education. If you have a physical or mental disability, you may be eligible for a range of scholarships for disabled students. You can find these opportunities online or through local organizations, so you might as well start searching for all of the disabled student scholarships available in your area. Here are some tips to help you get the most money possible from the start.
Popular Disabled Student Scholarships
Check out these popular computer science and information technology scholarships:

Different Types of Disability Scholarships
There are several forms of disabled student scholarships that you may look into, so you need to make sure you seek out the right ones for your situation. Popular options include:
Autism Scholarships
Wheelchair User Scholarships
Learning Disability Scholarships
Deaf and Hearing Impaired Scholarships
Cancer Scholarships
Blind and Visually Impaired Scholarships
Lupus Scholarship
Immunodeficiency Disease Scholarships
Cystic Fibrosis Scholarships
Consider the disability you have before you start looking for scholarships for disabled students. That will help you pursue the perfect awards for your situation every time.