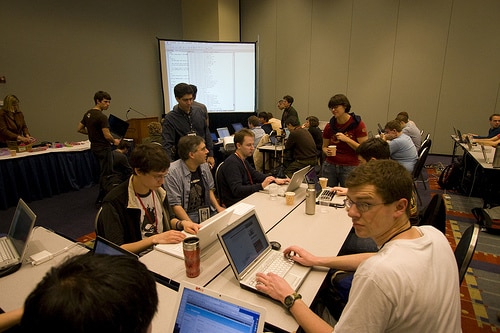 Scholarships for graduate school allow talented and competent students to gain the skills and educational background they need to enter the workforce. This improves the quality of available human resources and, by extension, has a long-term positive effect on the economy. Therefore, graduate student scholarships are a win-win solution for employer needs and individual aspirations. If you are looking for a scholarship to help you fund your master's or doctoral degree, one of these opportunities may be perfect for you. Here is an overview at what you may expect if you pursue a scholarship like this in the future.
Popular Graduate Student Scholarships
Check out these popular grad school scholarships:

Benefits of Scholarships for Graduate School
Scholarships for graduate school allow potential students to overcome barriers to education. These barriers arise from various factors, such as a person's financial background, gender, ethnicity etc. In order to assist students in need to connect with the available resources in term of scholarships, there are databases available to link the specifics of each student's case to scholarships with mandates corresponding to the individual case.
The targeted use of graduate scholarships allows barriers to disadvantaged groups to be mitigated, thus ensuring a more equitable and accessible division of labor. This is a successful strategy for removing inherent barriers to advancement for these groups. Aside from ethnicity, the same policies are used to ensure work force involvement among individuals with disabilities, or those of minority genders. This is especially useful for breaking ground in areas traditionally resistant to some applicants. For example, women are under-represented in many math-centric, science-centric, and business fields. To address this discrepancy, scholarships have been targeted at women in programs within these disciplines. This has been historically successful in diversifying the workforce.