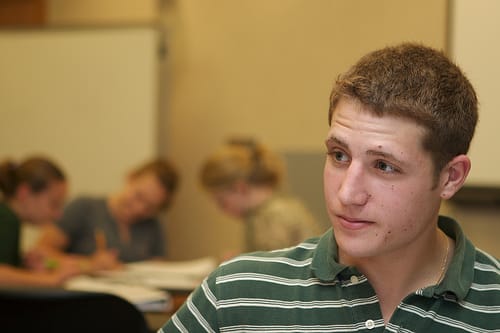 Scholarships for high school students are essential for most students to pay for their college education. With the increasing costs in the collegiate world, it is important for most high school students to secure some type of financial aid to help them pay for college. High school student scholarships cover a wide range of specialties, from essay scholarships to need based scholarships and beyond. If you are a high school senior looking for some financial assistance for higher education, the tips and ideas below should guide you to the perfect opportunities for you.
Popular High School Student Scholarships
Check out these popular high school student scholarships:

Different Types of Scholarships for High School Students
There are many unique scholarships for high school students out there, so you have to make sure you apply to ones you could logically qualify for. Many of them are writing scholarships or essay contents, but there are other options out there as well. Some high school scholarships require a certain quality will be required in order to apply, like pursuing an IT major or being a blonde. Some scholarships are available based on academic merit, and others are available through financial need. Thus you should be able to secure financial aid no matter what your circumstances may be in life.
How to Apply for High School Student Scholarships
Some high school scholarships are easier to apply for than others. For instance, some scholarships will require you to submit copies of your high school transcript, test scores, and identification to meet application eligibility. Others only require your name and email address. For the most part, you will need to be prepared to write an essay for the scholarships you apply to, which will usually be based on the question, "Why do you feel you should be a recipient of this scholarship?" If you write a creative, well-constructed essay that highlights your abilities as a student, you should have a much better chance at getting the scholarships you need.
Most scholarship applications nowadays can be completed online. On a rare occasion, you may be asked to fax or mail in a scholarship application. As long as you have access to the internet though, you should be able to get most of your apps out quickly and conveniently. With that in mind, you could actually pay for your college tuition by sitting in an office chair for a day. Doesn't sound like a bad trade off, right? Explore all the high school student scholarships available to you, and keep the exploration up while you're in college.