Art scholarships are for high school and college students with high creative skills. These scholarships provide excellent opportunities to meet the rising expenses of the college. Many renowned colleges offer Art scholarships to students who have spent time cultivating artistic talent. There are many other Microsoft minority scholarships for students of arts around the world. Which includes funding for studying art, fine art, fashion designing, and graphic designing. The most challenging thing for gaining these scholarships is looking for a relevant opportunity. In our blog, we have listed the most suitable art scholarships for you so that you can fulfill your wish to study at your dream institution.
Here are top art and design universities that offer scholarships:
Art and Design Scholarship at UNSW:
This scholarship is for students of art at various levels. Those are enrolled with the University of New South Wales, Australia. The scholarship is also provided to international students studying in the institute.
Aiko Susanna Tashiro Memorial Scholarship:
The scholarship is for active students, members, or individuals of the Japanese American Citizen League. The students must be studying performing arts. The award from the scholarship varies depending upon the scholarship. The deadline for fresh students is March and April for other students.
Bruce Marson Memorial Scholarship:
The art scholarship is for students of Fairfax country(Virginia). The scholarship is provided to high school students who are seeking a degree in technical theatre production. The scholarship offers an award of $2000. Their deadline lies around May every year.
Case Western Reserve University Theatre Scholarship:
They offer two scholarships with an award of $10000 every year. The scholarship is provided to students who opt for major or minor theatre production as an extracurricular activity. To become eligible for the scholarship, the students need to perform an audition or present the portfolio of their past work. The end date for the scholarship is January for the application packet. February for digital presentation and interpretation. And February mid for in-person portfolio and presentation.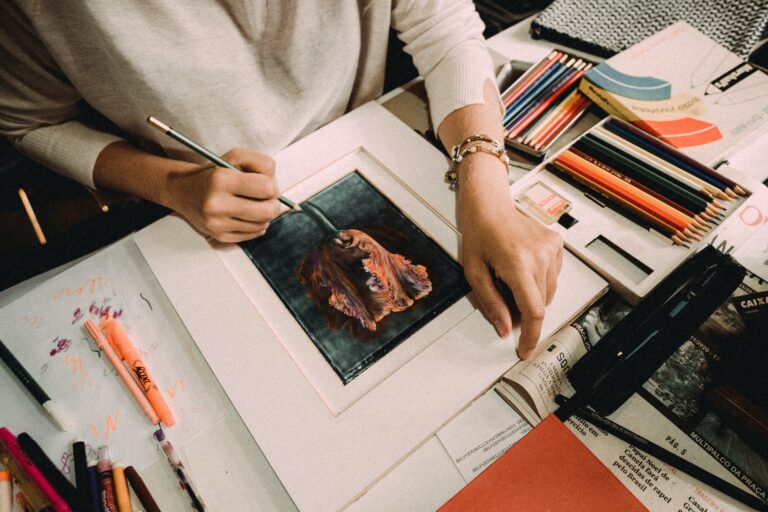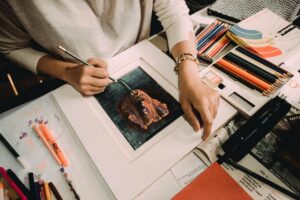 Educational Theatre Association Thespian Scholarship:
The educational theatre association provides lots of scholarships every year. With those students who have chosen the arts. The scholarships are provided to high school students till they reach junior college. There are almost ten different scholarship opportunities available for international students. Four grants are divided to the students who were present at the International Thespian Festival. The end date to apply for the scholarship is April or May, and the amount of awards varies.
Lowa scholarship for arts:
The scholarship is awarded for the students who are residents of Iowa and have excellence in arts. Also, the student must have acceptance into Lowa college or university for a major in fine arts. They have a deadline for early April, and the amount of award ranges around $1500.
Irene Ryan Acting Scholarship:
The scholarship is for high school and current college graduate students. They offer scholarships to 16 regional students and two international students. Additionally, the scholarship is not limited to the students limited to theatre arts. The amount of the scholarship ranges from $500-$5000.
Oklahoma Association of Broadcasters scholarships:
They offer various scholarships to the students of the Oklahoma association who specialize in broadcasting. They offer six scholarships of $2000 per student. The students for these scholarships are provided to junior and senior college students who have received B averages and wish to work in broadcasting. The students here are selected on the basis of financial need, extracurricular activity awards, experience in the broadcast industry, and essays. The end date to apply for the scholarship is the first week of February.
Vivian klemz memorial scholarship:
After completing their higher study from the Ventura schools, the scholarship is provided to current college-going students of Ventura country. The students now must be pursuing art education. The preference for the award is given to the female students. The award amount ranges to $1500, and the deadline to apply for the scholarship is the end of January.
Against the Grain Artistic Scholarship:
The scholarship is offered to high school and college students from Asian American Schools. The eligible students for the scholarship need to specialize in visual arts, journalism, or mass communication. The average GPA of the student must be 3.0 and higher. The award amount ranges to $1000, and the students can apply for the scholarship till may end.
What Scholarships For Art Students Should You Apply For?
When someone considers the art field, high incomes or payback never come to mind. But this is in no way accurate, and there are many art fields that vengeance in plenty; they are high in demand and offer good job opportunities. Students of arts are required to maintain hard work and discipline to make their art big. The students here need to be highly skilled, creative, and demonstrative in their field of arts. The scholarship for art students accepts applications for various art fields. They also offer visual arts, graphic designs, fine arts, interior designing, or performing arts scholarships. The students have specific criteria for eligibility for applying to these scholarships. If you are a theatre artist, you can apply for grants and scholarships available for theatre arts. Here you are required to stick to a particular genre for showing your theatre skills. Some scholarships are based on sex, genre, ethnicity, and race. For instance, if you are an African American Art student, you can apply for CBCF spouses the USA performing art scholarships. Which offers $3000 to ten eligible applicants with a 2.5 GPA in their high school for performing significant arts.    
Here both graduate and undergraduate students can apply for Henry and Chiyo Kuwahara creative arts awards. The award is offered by the Japanese American Citizen League(JACL). For applying, the student needs to showcase their artwork based on Japanese American culture. As a prospective major art, you can also submit FAFSA and apply for standard financial aid available. Submitting FAFSA enables you to apply for several scholarships for the duration of two to four years or till the term of college ends.
Also, looking at college and schools websites offers separate fill-out forms to target first-year students while keeping up the terms. Other options to apply for these scholarships are essay and video contests. You can attach your innovative videos and essays for mass communication, studio art, and design. If you are interested in the arts, with a big dream in the art school, then it's essential for you to apply for the right school for the scholarship that would hone your skills and talents. Art schools and colleges worldwide provide the best education and catalyze the flow of jobs to art students by turning their passion into a profession.
Here are top arts scholarships for 2021:
Design Circle Scholarship.

Stanfield and D'Orlando Art Scholarships.
Lake design Foundation Scholarship.
Houzz Residential Design Scholarship.
Black design Leaders Giant.
Stop painting.com Essay Scholarship.
Against the Grain Artistic Scholarship.
Aluminum Extrusion Design Competition Scholarship
Is Going To Art School Worth It?
If you are an upcoming artist, then art school is the place for you. You can find major art skills such as graphic design, painting, photography, and sculptures. Art schools are members of non-profit art associations. Here are reasons to consider art school:
Experienced art teachers: Many art school teachers are not just the teacher of their medium, but they are artisans in themselves. The professors in arts have accomplished and displayed their arts. These professors can help refine the skills of the students in their fields.
Mentors: Art professors are great personal and professional mentors for the students. They have an extensive network of alumni in art school hence providing opportunities to work with old students to gain experience and practical skills. Mentoring here helps the students enhance their strength by overcoming weaknesses for the skills learned in the market.
Structured environment: The structured art environment helps the students stay motivated. It also helps the students to learn skills that could require years to accomplish.
Accessing the equipment: Art schools mostly have pun intended equipment, which the students can use in their careers. Attending art school gives easy accessibility to the students. Art schools also provide opportunities for the students to work with different mediums.
Community: Art schools have groups of people who keep you stay motivated throughout the course. They help you stay productive and creative by surrounding yourself with new construction ideas and developing new ideas among your classmates.
Exposure: Art schools have regular opportunities for the students to showcase their talents to classmates and professors. They have become trendy in recent times for employers and employers.
Help learn other skills: There is a common misconception that art schools only teach arts. But this is not true; students in the art school are the core of education. Many art schools teach excellent skills that are very helpful for the students in their everyday life.
Application Form Steps for the Art Scholarship
Here is the step to apply for an art scholarship:
Complete and submit the scholarship form.

Also, attach the state of art educator teacher or instructor recommendation form.
Prepare a portfolio of your work that will be reviewed at the time of the interview.
You also need to follow specific guidelines at the interview processes:
After filling and submitting the above form, the date and time of your interview will be confirmed via email.

The interview can be conducted person to person or via zoom, skype, or another digital medium.
Before your interview, you must have a flash drive with 10-15 images containing your work.
Submit your application by the mid of January so that your application comes on a case-by-case basis.
The scholarship amount will be sent to you via email once you are selected post-interview.
Even if one or more fine art scholarships are allotted, the student can use only one.
Benefits Of Art Scholarships
Art scholarship was meant to add meaningful career for career objectives. Art is just not about painting or dolling up things with creativity. But it has a more significant aspect in the professional life of the employee and employers. If you aspire to become an art student in the future, you must have a true talent in the medium of your choice in your upcoming projects.  Art scholarships are helpful in graphic designing, painting, musical arts, theatre arts, and several other fields. Several other benefits of art scholarships are:
Scholarships hold the aim that none should lack behind education due to lack of finances. They help in easy access to art education. Having more people in a profession will help us make a better community that fills employment gaps.

Scholarships provide extensive support to the students by providing them with a healthy bank balance. This extra support will help you achieve the best results.
Scholarships let you explore a vast network. When you get scholarships, you can create a network with the other students who achieved the scholarships. They provide an extensive network bonus during graduation.
Winning scholarships are not easy, and some scholarships are provided as a pre-college award to the students.
Winning scholarships can help you change your point of view on life. Henceforth you can also look forward to getting another scholarship.
The Final Thought
Art scholarships are given to students with high creativity to the students of college and high school. These scholarships provide financial aid to students who have been cultivating their artistic skills over the years. There are specific eligibility criteria for attaining the scholarships. Many scholars require letters of recommendation, GPA, test scores, and achievement in extracurricular activities. Planning a full-time enrollment in the art school requires you to be a U.S. citizen. The scholarships are available to students of high school, junior college, and current college graduates. Art schools have professors that help in refining the skills of the students for future passion and profession. With the help of an art scholarship, you can complete your education at a discounted cost. They help in providing valuable thoughts on their potential career. Above all, art schools help the students' ethics and dedication towards work.
Also, Read Some Fascinating Information About Everything You Need To Know About Coca Cola Scholarships.