We celebrate March 8 as international women's day to celebrate women's victories and encourage them. Men and women are two types of society's vehicles. Association is be impaired if women do not take part in society's development. Many women cannot have their fundamental education rights, which is a big issue in our community globally. To encourage these women, the government of the U.S. has introduced some scholarships for women and girls. Many women have made society proud by doing something great. Kamala Harris is the first woman vice president of the U.S. Kamala Harris is an example that women can do anything. Women are excellent in every stream, either politics, science, or business. Junko Tabei was the first woman to climb Mount Everest. Sally K Ride becomes the first American woman in space. See, is that anything women can't do? With the note to encourage women empowerment government of the U.S. has introduced many scholarships for women, there are many scholarships like KFC Scholarship has excellent benefits, as it covers the college and school expenses. If you want to find the list of scholarships available for women, this article is for you. We will cover every detail of scholarship programs.
Everything you need to know about scholarship streams
College can be expensive, and that's why scholarships for women are so worthy. First, they help lower the expenses of going to school, which is worthwhile in itself. Second, they are only open to female students, making them less competitive. If you are a girl getting ready to head to college, here is the ultimate list of scholarships for women and girls.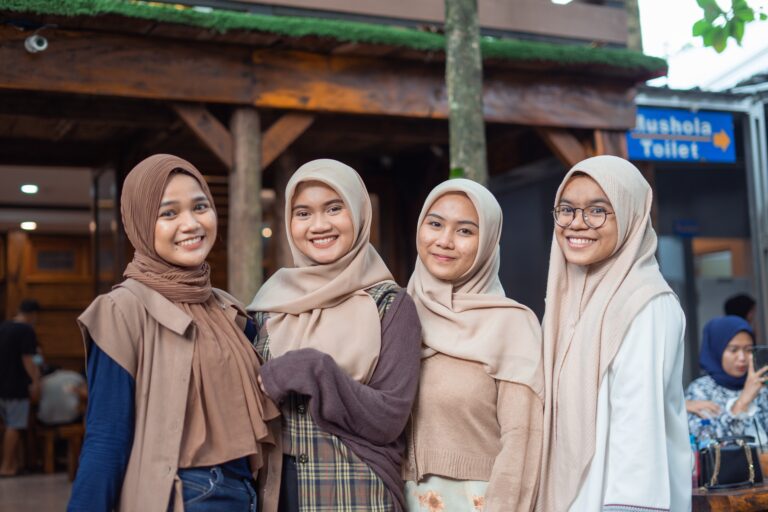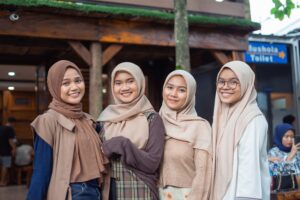 General scholarships for women
The general scholarship is for you if you are unsure about any particular stream. The public scholarship doesn't limit you to one specific degree course. An available scholarship is flexible. You can apply for this program. Some other scholarships are general. Scholarships are open to everyone and every method. Some general scholarships are as follows:
AAUW scholarship programs

1000 dreams scholarship funds

Emerges scholarships

Star scholarships

SBMEF scholarships
Scholarships for business, finance, and accounting
This scholarship is for the interested women in finance, accounting, and business stream. They need a particular stream and field of studies that limit the competition. Some of the business scholarships are as follows:
Women in public finance scholarships

WIIT Trust scholarships

The educational foundation for women accounting

PBWC academic scholarship program
Scholarships For Women In Teaching And Education 
These scholarships are for women who want to pursue their careers in teaching. Teaching and education is an excellent field of study, but at first, some educators don't get a fair salary. So keeping the cost, of course, low is necessary. Some scholarships for teaching and education studies are as follows:
Barbra Ltze scholarships

AASA scholarship program

U.S. Department of education TEACH grant

American Montessori Society teacher education
Scholarships for women in STEM
These scholarships are for women who want to pursue science, technology, engineering, and maths careers. There are tons of scholarships available in this field. Women wish to pursue computer engineering, maths expert, or looking to pursue a career in science.
Here are some of the scholarships for girls in STEM your student, may want to explore:
Women Techmakers Scholarships program

NOAA Dr. Nancy Foster Scholarship program

Gertrude M. Cox Scholarship

BHM Scholarship

ESA Foundation Scholarship

Aysen Tunca Memorial Scholarship
Scholarships for women in medical Nursing and Health
Suppose you have an interest in the health sector or want to pursue a career in public health. These are some scholarships for you.
ANNA Career Mobility Scholarships

Future Care Scholarship

March of Dimes Graduate Nursing Scholarship

Nurse Corps Scholarship Program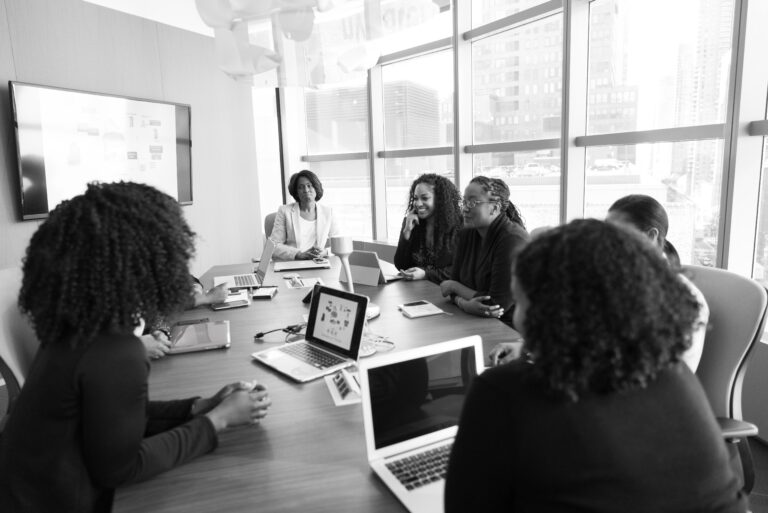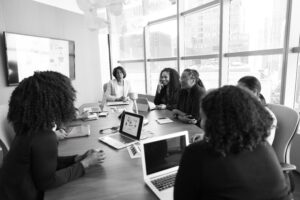 It wasn't easy to find scholarships for women. Women today are doing excellent work in every field, from science to business. There are more women than men pursuing higher education. Scholarships are available for women in almost every area, depending on their eligibility and scores. There are many scholarships created especially for women. These scholarships are there to encourage women to pursue education. Scholarships not only encourage studies but to succeed in the career. Most interesting, there are some fields where women are least in numbers. STEM (Science, Technology, Engineering, Math) fields. Suppose you are a woman who excels at and has an interest in a scientific major or concentration. It is the best opportunity for you as technical schools get more female students on campus and in their labs. Additionally, many organizations are especially approaching these demographics and offering scholarships for women. To encourage them for computer science, engineering, and similar fields.
Top Ten Most Popular Scholarships for Women
AAUW Lew Williams scholarships and Leila sulkies scholarships
Amount: $2,000

Application deadline: 7/31/2022
The Branch of AAUW will offer two scholarships. – The Lew Leila Sulkes scholarship and the Williams Scholarship for the upcoming academic year. To register, you must be a female at least 25 years of age, live in one of the following communities: Englishtown, Freehold borough, Howell, Manalapan, Marlboro, Colts Neck and have at least a 3.0 GPA. Must be in a bachelor's degree program, having completed at least sixty credits or a master's degree program with at least six credits.
AAUW Return To Learning Scholarships
Amount: $2500

Deadline:1/april/2022
The Lombard Area Branch of AAUW's "Return to Learning" scholarship assists females in completing certification programs for an undergraduate or master's degree. Students must live in Lombard, Villa Park, Oakbrook Terrace, Wheaton, Addison, Glendale Heights, or Glen Ellyn to apply and continue college after a significant interruption. Special consideration is for women who prove strong academics, financial need, and an interest in a STEM field of study.
ACF Rae Lee Siporin Scholarship for Women
Scholarship Amount: $ 1,000

Dead: June 3, 2022
Those women returning to university/college for their first undergraduate degree need financial support for senior school. Applicants must have completed their freshmen and junior years of college and attend a New Mexico college/university for at least one semester during their senior year. Special consideration will be given to applicants who want financial support.
Association of Women Contractors Scholarship
Amount:2,000

Deadline: 30/April/2022
Applicants must be female students and current residents of M.N. They are attending post-high school education in Minnesota, studying the construction industry, including but not limited to Architecture, Engineering, Construction Management, Project Management, and Construction Trade programs. Students can be entering or currently working as construction trade apprentices.
Scholarship Amount: $ 8,000

Deadline: April/20/2022
The Asparagus Club awards offer the highest ten scholarships per year. Each scholarship is worth $2,000 per semester for four consecutive semesters. Applicants must keep full-time student status and earn a 2.5 GPA to earn a scholarship each semester/quarter. Eligible students must be juniors, seniors, or graduate students. They have a degree in a food management business or other relevant courses of study, and students are leading to a career in the independent retail grocery industry.
CWGCS Fellowship on Women & Public Policy
Scholarship Amount: $ 10,000

Deadline 15/august/2022
Fellowship is for graduate students in any NYS university or college pursuing careers in public policy. Students receive a $10,000 stipend to cover living expenses and nine logistics graduate credits from the Rockefeller College of Public Affairs and Policy, University at Albany, SUNY. Participants must have at least three years of prior work experience.
Deborah Jean Rydberg Memorial Scholarship
Deadline: February 1, 2022
The Deborah Jean Rydberg Memorial Scholarship gives educational support. The students of Guilford High School desire their careers through higher education. The participant must be a female graduating senior from Guilford High School interested in athletics. The participant has at least a GPA of 2.3, plans on attending college, and has a strong work ethic. A recommendation from a Guilford coach is good but not required.
Southern Automotive Women's Forum Scholarship
Deadline:12/March/2022

Scholarship Amount: $5000
The SAWF Scholarship Program provides financial support to women enrolling in a STEM field. The two-year technical program, four-year undergraduate program, or a graduate program preference those interested in the automobiles industry. Participants must be female high school seniors or graduates. They are enrolling in a STEM field at an accredited two-year technical program, four-year undergraduate program, or graduate program. A career in the automobiles industry and at a university or college in Arkansas, Georgia, Louisiana, North Carolina, Virginia, West Virginia has a cumulative 2.5 GPA.
Zonta Club of Washington, D.C. Undergraduate Scholarship
Deadline: 19/March/2022

Amount:$5000
The Zonta Club of Washington, D.C. Undergraduate Scholarship programs are to support women of any age group. Women are pursuing a bachelor's degree in engineering, healthcare, education, technology, mathematics, or the sciences. Applicants must be female students with at least a 3.0 GPA, show financial need. And they are enrolling in an undergraduate program at American University, George, Catholic, Washington University, Trinity.
WTS Portland Chapter Gail Achterman Leadership Scholarship
Scholarship Amount:$6,800

Deadline: 25/October/2022
The Gail Achterman Leadership Scholarship aims to encourage and reward women who have leadership in the transportation industry, ensuring that women's essential leadership skills and perspectives are included in planning future transportation systems. Students must be enrolled in a junior college/trade school program. Undergraduate or graduate degree programs in the transportation field. Such as
Transportation engineering

Finance

Communication

Planning operation

Logistics attending school in Oregon or Southwest Washington, and at least a 3.0 GPA.
What Are The Eligibility Requirements For Minority Women?
There are many scholarships and grants available for minority women. The difference between scholarship and grant is that scholarships are grade-based, and grants are need-based. Some grants and scholarships are a mixture of need-based and grade-based criteria. Some programs focus on the fields of study, while others are based on your location. Qualify for and review the application requirements for each type of funding. Scholarships and grants are available for women of every age group. Be sure to pay particular attention to the deadlines for application materials. Most grants and scholarship applications post a deadline date to submit all the materials necessary to win the prize.
Here are some criteria for minority women:
She must be the U.S. citizen

The women should be more than 20 years old.

Must have genuine financial need

Must be under the federal poverty guideline

Must have the aim of higher education

Must be a member of NAACP
Process For Achieving The Women's Scholarship Application
The process of winning the scholarship may be very lengthy. Some tips to increase the chances of winning the scholarships are are follows:
Meet deadline: You need to make proper planning and arrangements to meet the deadline. Use calendars to match your plans with passing days.
Gather documents to apply: You need to assemble all the documents required in an application. Gather all the documents to be an early applicant.
Count small awards: Mention all the small awards and certificates in your application. It improves the chances of beating the scholarship
Letter of recommendation: plays an essential role in winning a scholarship. Ask your teachers and mentors to write a good note for you. It is necessary to mention your strengths and talents in the letter
Attend scholarship workshops: The center of Student Financial Aid holds several workshops throughout the scholarship application season to assist students in their scholarship hunt. To know more about the scholarship program's tips, attend these sessions.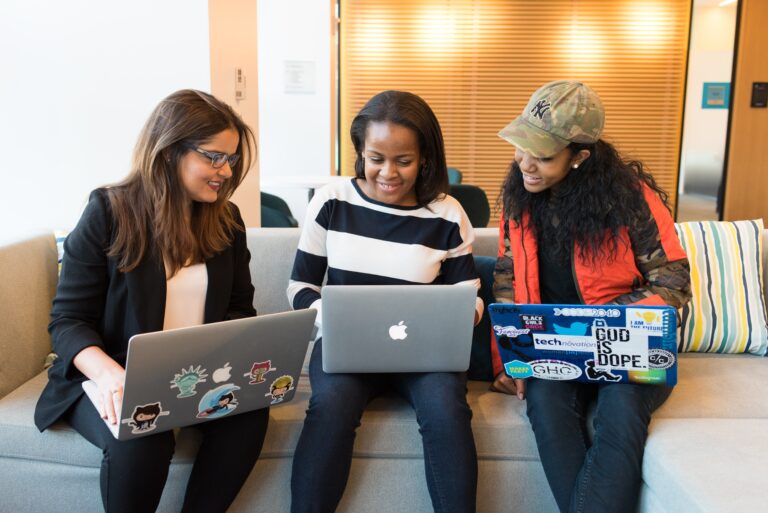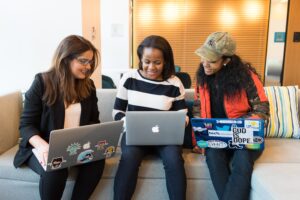 Final thought:
The government of the U.S. has introduced many scholarships for women. There are many more scholarships for white women, black women, minors, etc. Women are ready to move and pursue their careers in their respective fields of interest. Meet deadlines to apply. Participation in community programs is a plus in winning the scholarship. We wish you all the best.
Also, Read Some Fascinating Information About Everything You Need To Know About Vocational Scholarships.