The ROTC stands for reserve officers training corps, which grants scholarships to the students of the college who want to join the Army. About more than 17,000+ junior military and civilian-military colleges take part in the ROTC program. The Army force, Air Force, and Navy each have its ROTC. While the Marine Corps doesn't have its ROTC, there is a Marine option of the Navy ROTC. ROTC itself pays for college fees.
Remember that ROTC offers  scholarships among several forms of aid. There are many other scholarships like KFC Scholarships by which you can also get the knowledge about some beneficial programs. The Coast Guard provides another aid form via the College Student Pre-Commissioning Initiative. Students should enroll in the Coast Guard form if they get selected into this scholarship program. They will finish their basic training there during the summer and receive total funding for upto two years of college. ROTC scholarship will pay most of your college fees in return for your participation in army training. Whether you are a student curious about an army career or looking for a well-structured career path after college. An ROTC scholarship may be an option to consider. Here's everything you would need to know before you apply.
ROTC scholarships cover the total fees of tuition, expenses, and textbooks for four years, plus a monthly stipend for personal expenditures. Students who have more financial needs than what is covered by the scholarship may seek more aid from the federal government or other sources.
When you accept an ROTC scholarship, you are bound to serve in the military for a certain number of years. If you fail to fulfill ROTC military service needs, you could face rejection from the ROTC too. And you may have to return the ROTC provided amount.
What is the Assistance of joining ROTC?
Whether you are a high school or college student, Army ROTC has scholarships available for you. Scholarship awards are based on academic scores, athletic performance, leadership merit, and financial need. All scholarships pay for tuition and mandatory fees. Scholarships also provide an allowance for books and a monthly personal living. You can get a scholarship for room and board with training.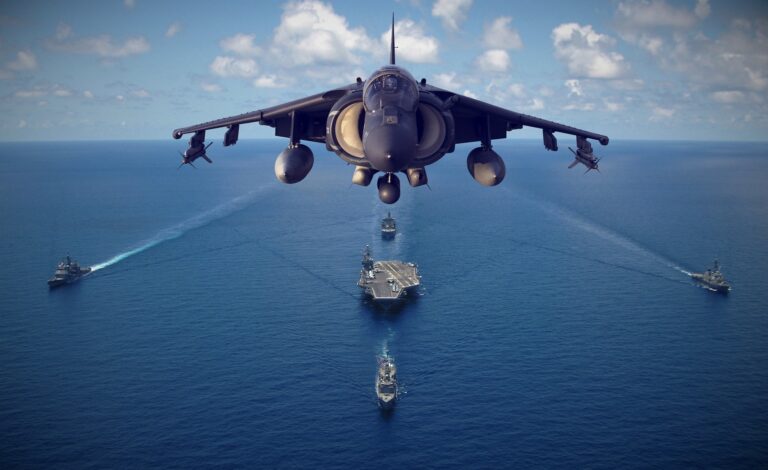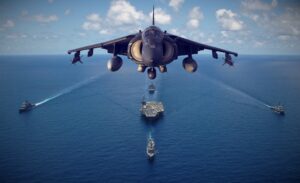 Here are some essential things you need to keep in mind while applying for the scholarship:
Apply early:
The first scholarship committee usually meets in October, the second in January, and the third in March. Getting your application complete before the first board will increase your chances of receiving a scholarship. This is because the application will be seen three times. Also, the first board is where many four-year scholarships are awarded. Suppose if you need a four- year scholarship so you want to complete the application form before the first board. For the the first board of ROTC scholarship, here are some things to consider:
Uploading your high school Transcripts

Uploading your SAT or ACT scores

Completing the physical fitness test

Conducting an interview
Find out the ROTC programs:
Keep in mind that not all ROTC programs are created equal. If you plan to attend a university with a host of ROTC programs, Then you will have more military resources to prepare for better challenges in ROTC. Other academies that have ROTC programs are extension or satellite campuses. Extension programs may need students to attend the program to take courses. If going to an extension program, see how far you have to go for physical training and ROTC courses. The physical test may affect your decision to take ROTC and attend the school.
Satellite campuses may have minimal instructors, as few as two full-time ROTC instructors. If going to a satellite campus, find out how many instructors they have appointed. At EWU Army ROTC, they host programs with a proven record of getting students ready to succeed in ROTC and the Army.
Call Many ROTC Programs:
The best way to determine if an ROTC program is right for you is just to visit there at once. If possible, try to see more ROTC programs to compare and differentiate them. It will also help you to determine if you are attending a host, extension, or satellite program. If attending a host program, make an appointment with the ROO and meet with the Professor of Military Science, a Lieutenant Colonel in charge of the ROTC corps. Ask about how well the program scores at Advanced Camp? Ask about where they train? How many students there were on scholarship? How does the program perform at Ranger Challenge competitions? It gives you a vision of how well the ROTC program performs. Also, bring your parents to the ROTC program to meet the ROO and PMS. At EWU Army ROTC, our ROO and PMS always make time to discuss with parents.
Train To Take Your Fitness Test:
Applicants should spend a few months training to improve their fitness before applying. If possible, try taking the scholarship fitness test while visiting the ROTC program you are most interested in. Fitness is an essential attribute of being an Army officer. Preparing for the examination and doing well will make an excellent first impression with the ROTC Staff.
Qualify for Your Interview:
The interview for the ROTC National Scholarship is significant since it has a worth of 200+ points. The interviewer will write an assessment of you that the scholarship board will read. Making a good first impression is essential. Be on time and come with a proper dress up.  Don't wear a casual T-shirt and jeans to an ROTC interview. Formal dress for both males and females is appropriate for a scholarship interview. Don't take calls or answer texts on your phone during the interview. Be prepared to answer questions as your introduction. Impress them with your appearance. Write the best assessment of you to the scholarship board. Be ready to answer questions and think on your grounds.
Play Sports:
Points are awarded on the ROTC scholarship application for sports played. Remember that students in ROTC are scholar-athletes, just like fellows of the university's sports groups. The Army wants its officers to be fit and athletic. If you are planning to apply for an ROTC scholarship, then find a sport to play in high school. Having all-conference and all-state sports honors on the ROTC application will make you stand apart from the crowd.
Take part in the organizations:
Some points can be awarded for being involved in school and community activities on the scholarship interview. For example, being selected to the National Honor Society is worth getting points to. Being involved in Scouting or Civil Air Patrol are examples of community organizations where points can be awarded. Volunteering for local organizations is another great thing to include on the application and mention during interviews.
You need to complete an online application, and the applicant must begin the online application by February 4, 2022. Remember your login and password for your portal. Your login id will be your email which you have used when you establish your account.

Submit the high school transcripts (at least through junior year) and SAT scores. You can upload PDFs via your account in the portal.

Go for the ROTC Basic Fitness Test. A trainer or P.T teacher which will assist you with the training. 

Interview one of the university ROTC programs (ideally where your first choice of college is). You can do this anytime after starting the online application. Visit

Contact page

or call 509-359-6110 to set up a consultation.
What Is The Eligibility To Apply For This ROTC Scholarship Application?
Here we will discuss the eligibility for various ROTC scholarship applications, such as:
Army ROTC Scholarship Options
Four-Year Scholarship:

Full tuition fee, book allowance, and a monthly stipend are offered.

A four-year scholarship is offered to current high school students who plan to enroll in a four-year degree program at a participating AROTC university

Deadline:

All applications must submit before January 10 last year of your high school.
Application Conditions:
Student be a U.S Citizen

Students age should be between the 17 to 26 years

Student should hold at least 2.50 GPA in high school 

Receive a high school diploma or pass a high school equivalency test

Must score at least 18+ points on the ACT or 900+ on the SAT

Must pass the Army Physical Fitness Test
Air Force Scholarships
Three to four years of tuition coverage, partial fee cover, and book allowances are given to applicants enrolling in scientific or technical degree programs at participating AFROTC schools.

Deadline: December 1 annually
Application Requirements:
At least a composite SAT score of 1180 or ACT score of 26

An accumulative GPA of at least 3.0

Complete a scholarship interview

Complete the Physical Fitness Assessment
Navy / Marine Corps Scholarships
Four-Year Scholarship:

Full tuition coverage, partial fee cover of $750, book allowance, uniforms, and subsistence are offered to students. Those are registering in a four-year degree program at participating NROTC universities.

Deadline:

Students should start the application procedure during their junior year of high school. This school has their deadlines in january. Contact a Navy recruiter for complete timeframes.
Application Requirements:
Navy and Nursing

Select a Tier 1-3 college major

Secure the score of 520 Maths and 530 Oral on the SAT and 21 Maths and 22 English on the ACT

Pass the Marine Corps physical fitness test

A score of 1000 on the SAT and the total score of 22 on the ACT

Lowest Armed Forces Qualification Test (AFQT) score of 74
What are the ROTC Programs by Military Branch
Students can win the ROTC scholarship in high school or college. Students who win the scholarship in high school receive four years of allowance, if they stay in the ROTC program. Two-year and three-year scholarship opportunities are available to recent college students.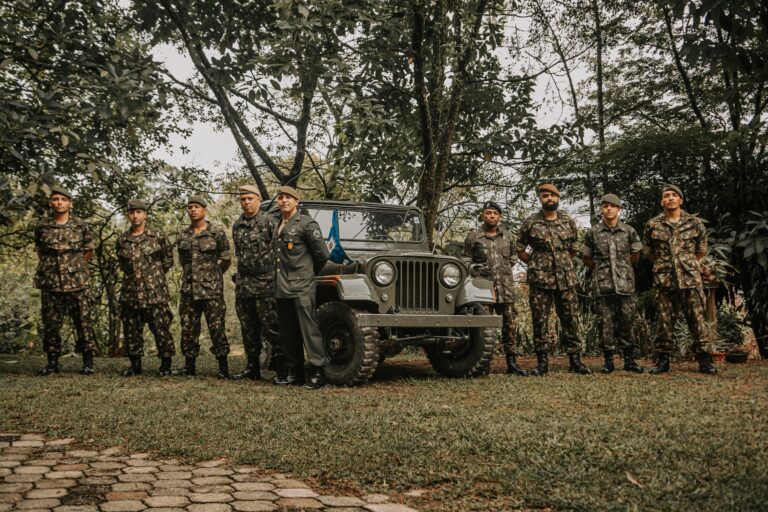 The ROTC has lots of scholarship opportunities once you've made your influence on campus. If you didn't do well in high school then it may affect your result. You should take part in the programs that colleges are organizing. By doing this you can get various possibilities to earn the Army scholarship. The Senior Military College appointment by the federal government means that Texas A&M has consistently delivered high numbers of commissioned officers to the military via ROTC.
In addition to the option to have tuition fees or room and board coverage. ROTC students also receive a living pay. According to ROTC administrators, that amount can vary by branch and class standing. According to the ROTC branch's websites, the Army lists its living salary at $420 a month compared with $300-$500 for the U.S. Air Force and $350-$400 for the U.S  Navy.  A stipend for books varies by the branch from $750 to $1,200.
The Difference Between ROTC and JROTC
Though one letter separated, instructors state that ROTC and JROTC programs have separate missions. For JROTC, it's about forming good citizenship for ROTC, and the goal is commissioning officers into the military, once they graduate from college.
Many cadets have used JROTC as a vehicle to get an ROTC scholarship, and JROTC is an "excellent lead-in. JROTC graduates enter college programs with preparation for those who didn't take part. JROTC is for high school students, while ROTC is for college students. ROTC also prepares you for the military, while JJROTC focuses on leadership.

JROTC is in high school and does not lead to a commission. ROTC is in college and leads to a commission, and ROTC is a college program that leads to a commission after graduation.

JROTC (Junior ROTC) is a high school program. It does not lead to a commission but would help students to prepare for ROTC in college. Or, if they choose to enroll instead of going to college, it could result in enlistment at a higher rank.
The Final Thought
Keep educating yourself about new and upcoming programs of ROTC scholarship. Don't make money your primary need for the scholarship; instead, focus more on your passion for serving the country. It will be helpful if you have strong leadership and spirit to serve the nation. ROTC scholarships train you to become an officer and serve the country. We have covered the necessary knowledge of the ROTC program in this article and wish you all the luck in winning the scholarship. 
Also, Read Some Interesting Information About Google Certificate Program Everything You Need To Know.