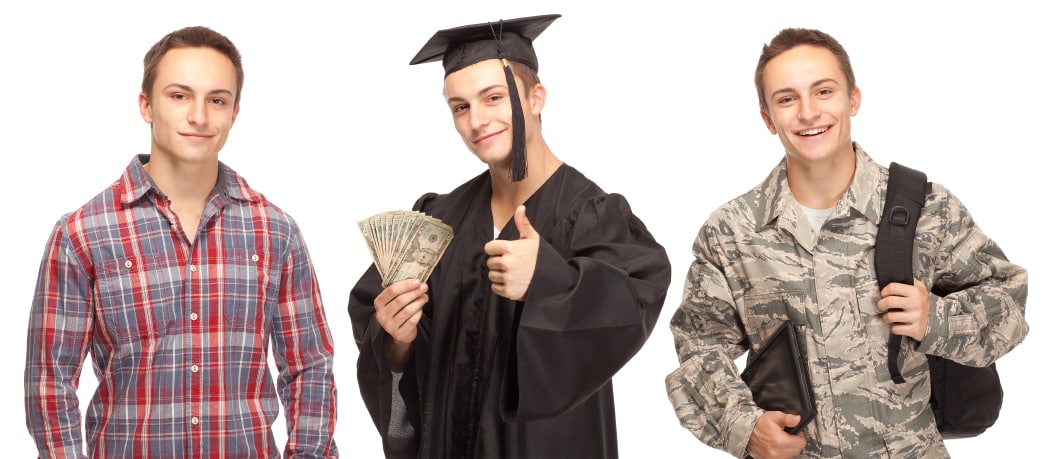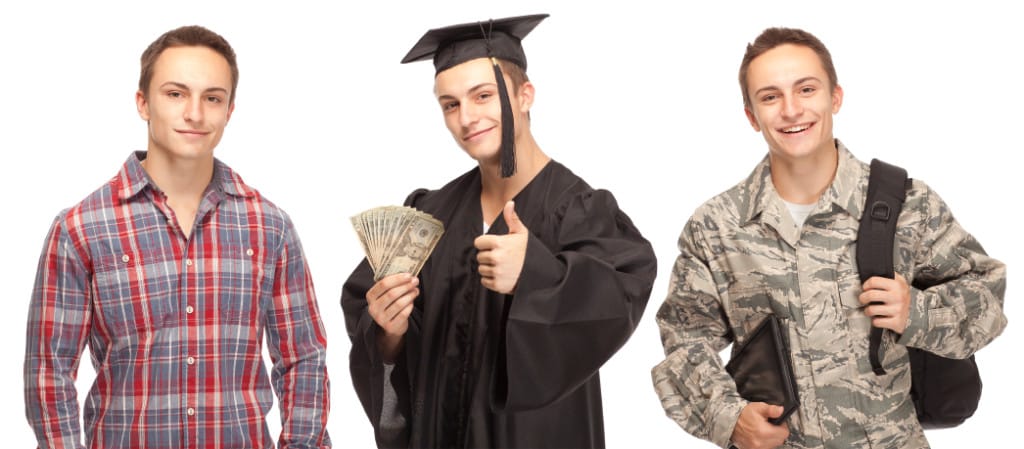 If you are a member of the armed forces, you could use military scholarships to pay for college. It does not matter if you are in the army, navy, marine corps, air force, or national reserves. There are military scholarship programs available to you. Get rewarded for your service to the country with financial aid for your college education. Whether you serve three years or you spend a lifetime in uniform, you can benefit from these amazing scholarship options.
Popular Military Scholarships
Check out these popular military scholarships:

Make the Most of Your Military Scholarships
When it comes to searching for military scholarships, you can always start with your branch of the military. If you are in the army, look for army scholarships. If you are in the navy, look for navy scholarships. With that in mind, you should not limit yourself to simply looking for military scholarships based on your branch. Explore options outside of your area because you may still qualify for the award.
Don't forget about other talents that could be scholarship worthy as well. For instance, if you have great grades in school, you may be able to get merit scholarships to pay for your education. Keep your eyes open for new scholarship opportunities, and you are sure to get enough money to cover your degree.