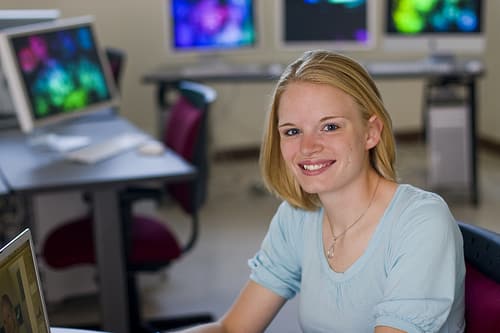 No essay scholarships are among the easiest sources of financial aid you can apply for in college, and they are more abundant now than ever. To apply for a no essay scholarship, all you have to do is fill out a short form with your name and school information. You may have to take a quiz or survey to complete the process, but you don't have to construct an entire essay for that single scholarship application. If you have been trying to find an easy source of financial assistance for your college education, this could be the perfect opportunity for you. Here are some tips to help you find a no essay scholarship to apply for.
Popular No Essay Scholarships
Check out these popular no essay scholarships:

Benefits of No Essay Scholarships
No essay scholarships offer many benefits over traditional scholarships, and that is why so many people want to apply for them nowadays. Some of those benefits include:
Easy Applications: With no essay scholarships, you don't have to stress out about writing an essay worthy of attention. All you have to do is answer some questions about yourself and your experiences, and you could get all the money you need for college.
Minimal Requirements: Most no essay scholarships are not reserved for one sector of the population. You can be any age, race, or grade to qualify for one of them. As long as you plan to go to college when the scholarship is issued, you could be eligible for a financial reward.
Quick Forms: With traditional essay scholarships, you could spend a whole day on one application. You only have to spend a few minutes to complete a no essay scholarship application. That gives you a chance to maximize your efforts so that you can earn as much money as possible.
Global Acceptance: Most no essay scholarships can be used in any school in America. There is no limit to where you can use the money based on your location or school of choice. As long as you attend an accredited institution, you can use one of these scholarships to fund your academic efforts.
The only downside to no essay scholarships is the sheer popularity that comes along with them. The chances of being chosen for a scholarship like this are slim because so many students apply for no essay awards every year. Nevertheless, the easiness of these scholarships makes them worth the risk. Even if you don't have a good chance at getting a scholarship, you aren't going to lose much time by applying for one. If you happen to be selected for an award, you will have more money to put toward your college education.