Paying for school and college fees is complicated for several students. This is a huge barrier for students looking forward to higher education. Financial aid can make higher studies affordable for Asian American and Pacific students. There are many times when students do not know where to start while seeking scholarships. Asian American and Pacific Islander(AAPI) students come from vast backgrounds with different interests, there are different kind of scholarships where you can learn what you like and interest with. These backgrounds and interests play a vital role in determining scholarship eligibility. Many students here are from small school backgrounds. These scholarships, in a way, are affordable for earning a college degree. 
In 2018-19, Asian American and Pacific Islander students comprised 8% of students with a college degree. Apart from this, there are 6% of students in two-year degree courses. Based on a study, 12% of the Asian Americans and 20% of the native pacific islanders live below the poverty line. They find it challenging to earn a living. At the same meeting, college expenses become difficult. Many AAPI students feel pressured to work and help their families financially. Lack of enough finances is the primary reason for students dropping out of college. More than half of AAPI scholarship students drop out midway from college due to a lack of finances. These scholarships provide us with a better chance of landing a degree course. You can apply for as many scholarships as you can till you meet the eligibility criteria. Students get three types of financial aid: loans, scholarships, and grants. These financial aids can be used to meet tuition and other expenses incurred during studies. Yet, loans are supposed to pay back. And scholarships and grants do not need paying back. These scholarships play a vital role in students' life for achieving success.  Our guide will help you understand how AAPI students can receive financial aid. These resources for supporting discrimination among the students.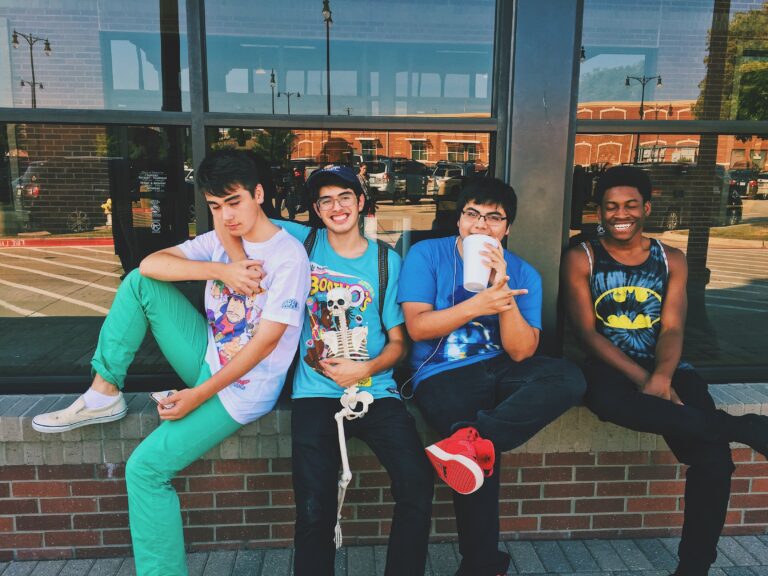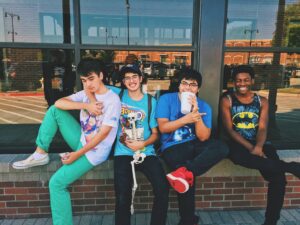 Financial Challenges For Asian American And Pacific Islander College Students
There has been a misperception about the achievement of the AAPI students for getting immense financial aid for higher education. Some studies look for colleges that support low-income students from those diverse groups. These colleges receive funds from the federal government for helping these students. AAPI groups consist of many diverse groups of communities. They have different nationalities and cultures. These communities come on both statistical aspects of high and low incomes.  The wealth gap among AAPI communities records that the top 10% of the Asian community's income. They distribute 10.7 times of the revenues for the 10% of the Asian bottoms. Still, these communities face financial imbalances in building their well-being. This is why some of the AAPI have migrated to the U.S.
Certain hurdles such as the high cost of education, living, low incomes develop the wealth gap within these communities. This creates enormous challenges for the students in these communities to overcome. Addressing these hurdles one by one will help them make erudite monetary moves.  The AAPI students face massive academic struggles because of racism, displacements, etc. Asian American groups suffer from high-income inequality. Low incomes have a direct impact on the academics of the students. Almost 20% of the Asian pacific islander live below the poverty line. 
The first generation can face enrollment and high school challenges due to a lack of support. There are misconceptions about the college process. 40% of the AAPI population have earned degrees from institutions. 19% of the AAPI students transfer to low-level institutes, while 33% of the people don't even go to colleges. At the same time, 14% of the students could not earn a degree even after enrolling in college. 
What Percentage Of AAPI Individuals Have A College Degree?
The Asian population is diverse, and they have traced to over 20 million people worldwide. These groups have diverse cultures, traditions, language, history, and several other traits. The AAPI population was very small in the 1960s, with a population of less than one million. But they are doubling in number every decade. Moreover, it's predicted that the population will reach 40million by the end of 2050. Yet, it's not about the growing population but the characteristics. There Are almost 48 diverse cultures that have gained social importance. AAPI has gained an equal reputation for complex social realities that fall within those communities. No doubt there is a difference in the backgrounds of the AAPI students for education implication. Despite these rates, there are many students with high drop-out rates and low rates for completing the degree courses. Students who succeed in colleges have a higher number of students who get enrolled in colleges. 
The change in demographics has a significant impact on the U.S. student population. In 2003, almost 55.2% of the AAPI students had entered the two-year degree course. But only 12.7% of the AAPI students enrolled in four-year degree courses in the same year.  AAPI populations have several risk factors related to lower completion and persistent rates. There are student groups that work on a part-time or full-time basis. Hence they are more likely to attend their work first and colleges later. Several AAPI students don't have command over English. Hence are distinct from other students who attend colleges.  As of 2019, the Asian population has approx 58% of the population enrolled in colleges. 33% out of them drop out due to financial issues. 14% of them shifted to low-level institutes. 
What are Other Resources for API Students?
After the pandemic, there has been a considerable rise in violence among the API community. There are tragic events that remind us of the trauma and loss of lives.  There is an equal number of students who condemn this act of violence. There are many things to listen to, support, and value in these diverse communities. 
Here we share several resources for API students:
Asian American and Native Pacific Islander Serving Institutes
The institution was developed in 2007. They have programs that assist financial aid to the institutions that support AAPI students. The institution under this program must meet the essential requirements for receiving the grants. They also help in improving student services. They provide necessary class materials and refurbish the college campus. 
National Asian /Pacific Islander American Council
This nonprofit organization provides educational inclusiveness to the students. It allows the AAPI students to work with one another. They also work to communicate with the other AAPI communities for their development.
Asian Pacific Islander Special Interest Groups
They work to address the unsung issues in the API communities. They are a part of the National Association for counseling and admission. They also provide resources for professional work in a college setting. 
Asian Pacific Islander American Public Affair
They provide professional development and community services nationwide. The participants of this community work to facilitate diverse communities. 
This site allows raising complaints against the action of hate. They provide safety actions and get involved in movements that support rational discrimination and intersectional justice.
The Asian American Racial Injustice Toolkit
They reflect the interconnectedness of issues and constitutions within justice structures. They also provide support to students who are targeted for fear and overreaction over any context.
Coronavirus and virulent racism
Here, they provide a defamation league for students who use resources to find the adverse effects of the pandemic. That is increasing racism against people who are of Chinese or Asian descent. 
Scholarship Action Steps For AAPI Students
We here add a few actions that respond to scholarship action for AAPI students. 
Use national scholarship search engine: scholarship search engine enables the students to find and filter opportunities that situate their culture and community. This requires completing or creating an account to start your search. It might be time taking for you, but it is worth it. It's beneficial in providing tremendous online resources for searching for scholarship opportunities sooner.

Researching for a foundation that supports your community: many local, regional, federal and international organizations. They support specific cultural communities and offer scholarships. Several foundations provide opportunities that are none less than a bonanza of scholarship for the AAPI students. You can use your community, year, organization, and scholarship in your search option. You can also email organizations about scholarships and seek extra opportunities on scholarships. As they are connected to several organizations, hence is helpful in time-saving reach for scholarships.
Expanding your search with different keywords: scholarship seekers usually make their searches limited. Developing your search categories will help in equating the possibility of expansion for a scholarship.
Opportunities For AAPI Scholarship Students
The primary type of financial aid available for AAPI students consists of grants, loans, and scholarships. Loans need to be paid back later. While grants and scholarships need not be paid back. Grants are provided depending on someone's financial condition. These grants and fellowships have great emphasis on students' lives. Here are some scholarships you apply for according to academic and financial needs.
AANAPISI Scholarships: this scholarship is open for Asian and pacific islander communities. The students here need to be the first in their generation to attend college. The students here need to get enrolled as full-time students in colleges. They have partnered AANAPISI with APIS scholars. These awards are given up to $5000. These awards are also given for many years. They have a deadline on November 14. Individuals here can apply to these scholarships online. The form can be completed in various sessions. 
Asian Pacific Islander American scholarship fund: This scholarship is open to undergraduate students who have gained a 2.7 GPA in higher schools. The students here must have ethnicity in the U.S. census. They must be permanent residents of the U.S. Marshall Islands. They give many awards for up to $20000. The deadline for the scholarship is January 14. The applicants here include a compilation of FAFSA and a letter of collection.
CAPAL public service scholarship programs: Students with at least a 2.7 GPA and an unpaid internship in Washington DC are provided. The amount of awards varies among the students. To apply for the AAPI scholarship, the applicant must complete the form on the CAPAL website. They also need to provide a letter of recommendation and a personal statement of around 700 words. The deadline for the form lies around February 13.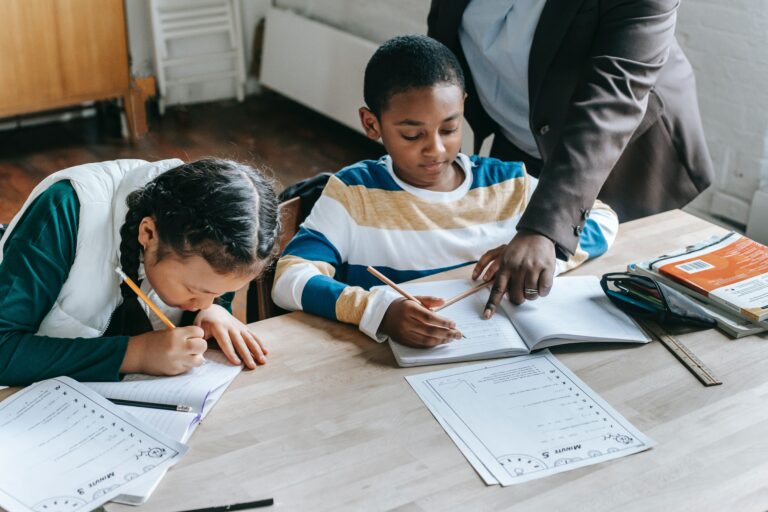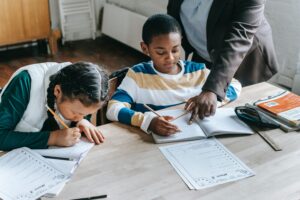 Asian pacific fund scholarship: These scholarships are provided by Asian fund organizations. The amount of the award ranges from $2000-$5000. The applicants here need to complete the application and an essay. The scholar here needs to submit two letters of recommendation—also a resume in a recent transcript.
Groundbreaker leadership scholarship: They have eligibility of at least 25% ethnicity of the AAPI. They must also have a grade of 3.5GPA the applicant here can create a short video on production. Additionally, an interview, a letter of recommendation, and an essay are also required. They award an amount of around $1500. The last date to apply for this application is May 31 every year.
The Final Thought
You might feel scholarships are a sober filling of forms for financial aid. The students must ensure they have filled their form correctly and there are no careless returns in it.  Applicants must know organizations are filled with application forms. Simple errors can reject your paper. Scholarships provide total financial aid to AAPI ethnicity students for higher education. Students can apply for as many scholarships as they want. They are just required to meet the eligibility criteria for filling up the form. 
Also, Read some Intersting Information About Esports Scholarship.