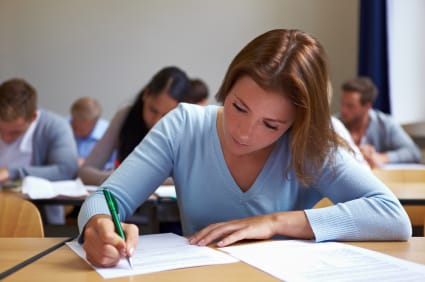 Are you a talented writer in need of some funding for your college education? Do you enjoy writing and have a dream of one day turning it into a career? If so, there are a variety of writing scholarships out there to help you get the recognition you deserve. While no essay scholarships are becoming more popular by the year, there are still institutions that recognize writing as a talent award those who have that talent instilled within themselves. Read on to find out how to write your way to a free college education.
Popular Writing Scholarships
Check out these popular writing scholarships:

How Writing Scholarships Work
For the most part, writing scholarships are designed to be contests, where a winning essay receives the grand prize. A scholarship committee will issue a prompt for the contest, and then it is your job to write an essay based on the prompt and the essay guidelines. You will most likely have a word count to work within, and you may be asked to provide a cover letter with your name and contact information. From there, you just have to hope that your writing speaks for itself.
You never know what the judges for a scholarship committee may be looking for, so simply write your best and hope that pays off for you in the end. Have your teachers or professors review your essays to check for spelling and grammar errors. You may even get their opinion of a topic before you write about it to avoid having to start from scratch. You can never be too careful with your writing when it comes to paying for your college education.